Today was a great day. It would have been a great day birthday or not, due to the fact that my loving husband busted his butt so he could get home early and we got to spend the majority of the day together. We got out all of our Christmas decorations, went and got our tree (live, of course...I refuse to do fake) and put up lights on our house! It was so great being able to do all of these typical Christmas traditions, together, for the first time, as our own little family unit. We loved it. (Of course, typical me had to stop Rob constantly for pictures of which I will post soon.)
We then came inside, he made me lasagna and garlic bread, we watched a few episodes of The Office (yay for Netflix streaming!) had super-duper brownie sundaes, and he headed off to bed while I stayed up to post cute pictures of me from when I was a young tot. ;) Really, though, we had a blast.
I love that we didn't feel the need to go all out on my birthday. Not only are we trying to stick to a budget, it is still so neat for us to get to be married and do everything together that spending the day putting up Christmas decorations and just being together is about the best thing I could have thought of doing on my birthday. Of course he was extra sweet, too, even going so far as to let me backseat drive without repercussion. :)
When I was going through some pictures to try and find some for my last post (Wow! Two in a day, crazy, I know...) I found all sorts of pictures from my childhood. I thought they were too cute to pass up and since its my birthday and all, and I was already using our obnoxiously loud scanner, I figured I'd post a few up here to share.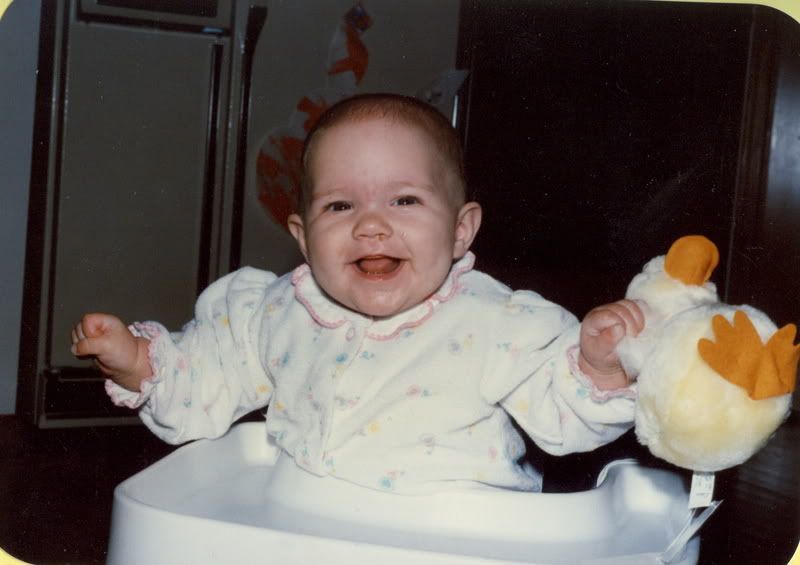 There really isn't anything to
not
be happy about when you've got a duck like this one.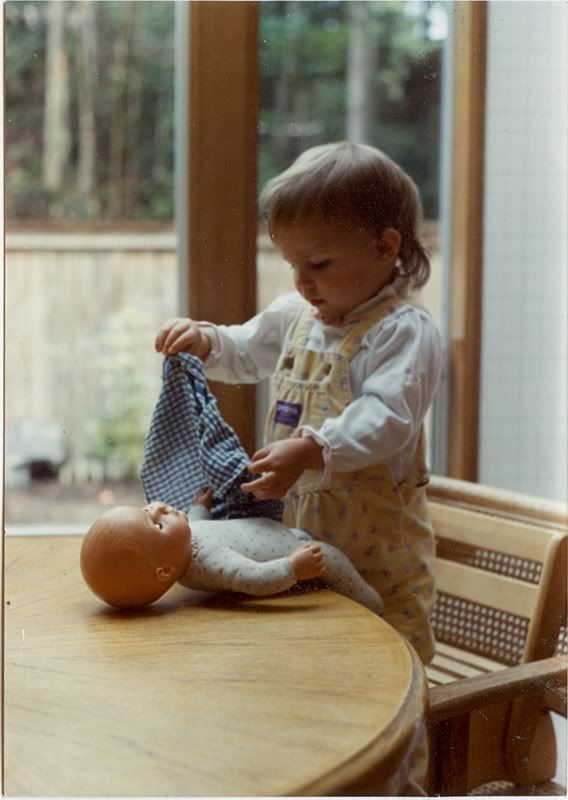 Yes, I have been baby obsessed from day one...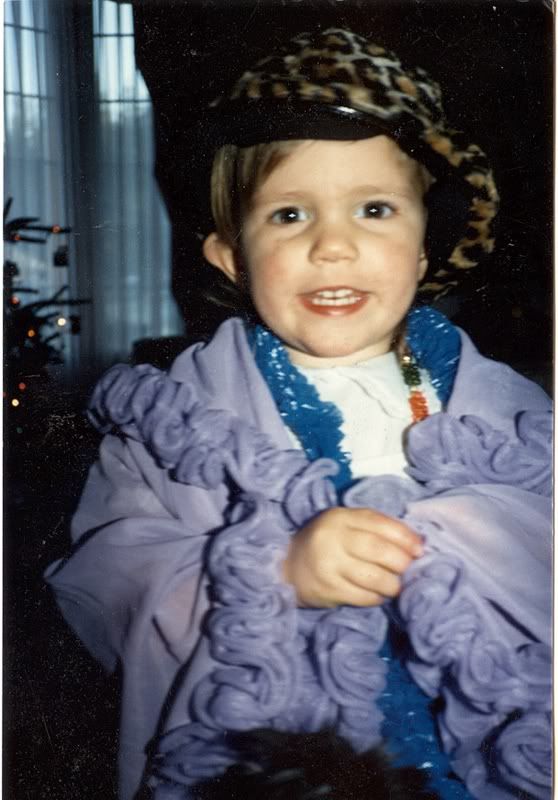 When my parents let me dress myself I would do so in a manner I called "Wacky-Wild-Koolaid-Style" which looked something like this...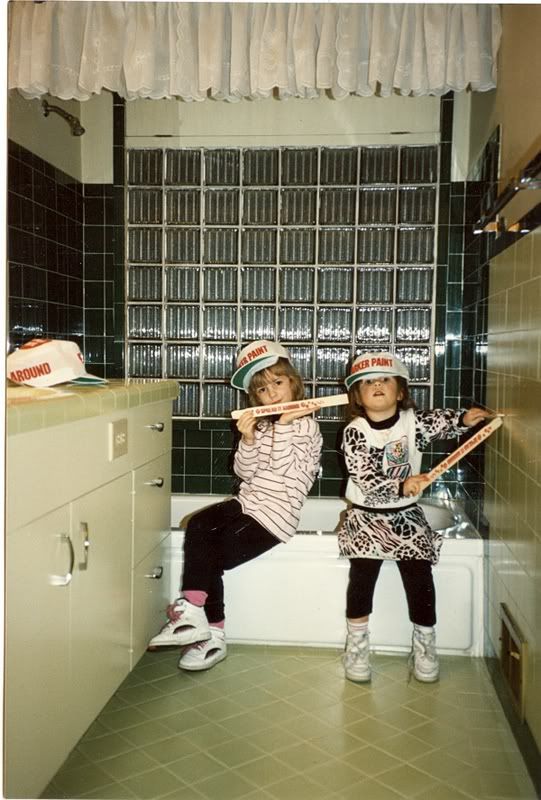 We really were that cool.
I have quite the cheesy grin, if you haven't noticed yet.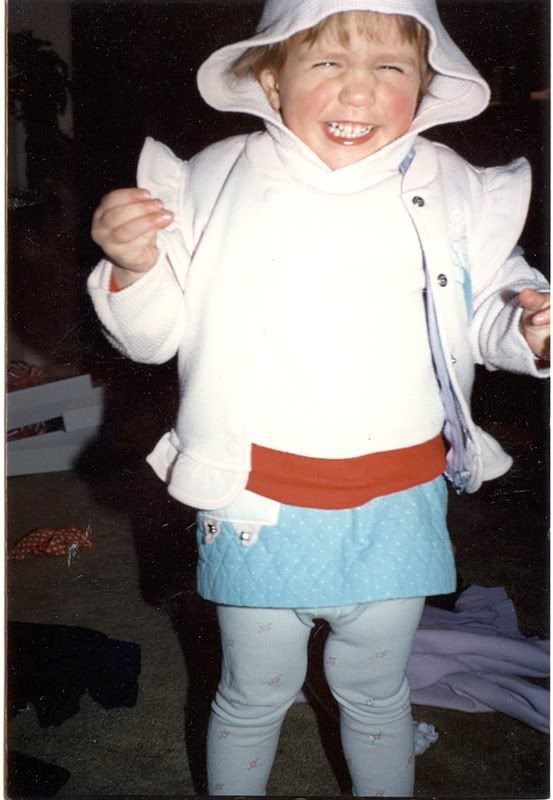 Two cases in point: wacky-wild dressing as well as cheesy grin.
Our boy cats' kittens. Even the vet said he was a boy. However, biology doesn't lie and if you give birth to five children all in an hours' time, my bet is you're female.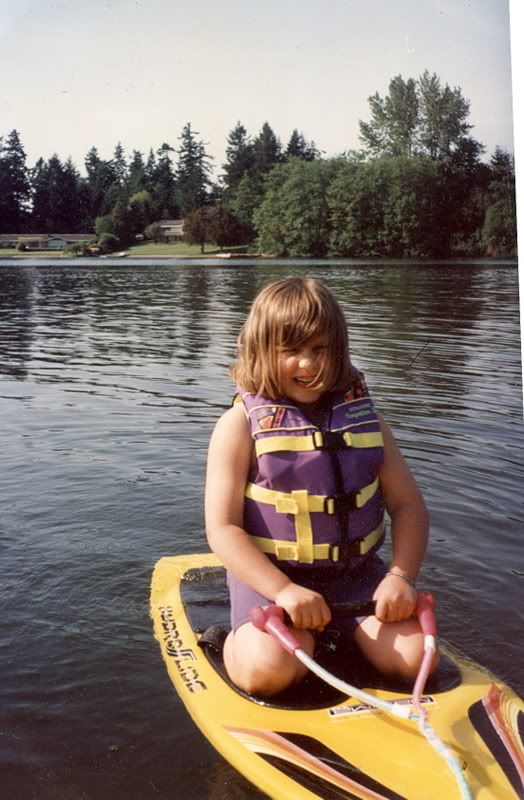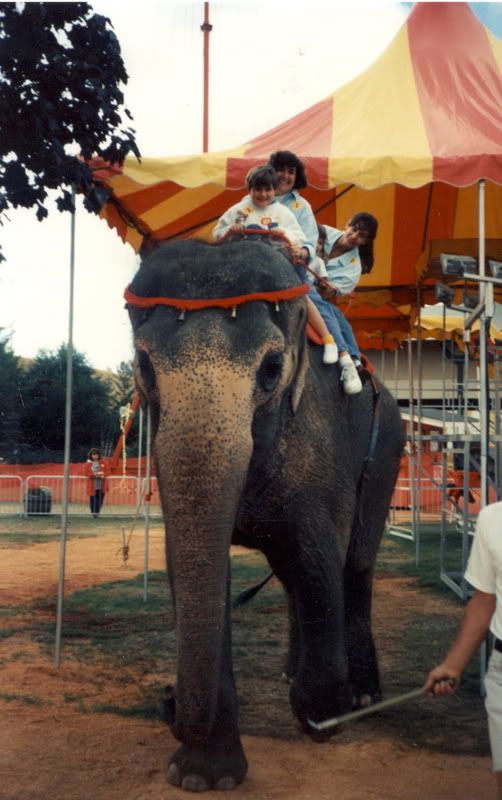 Who doesn't go riding around on elephants every now and then?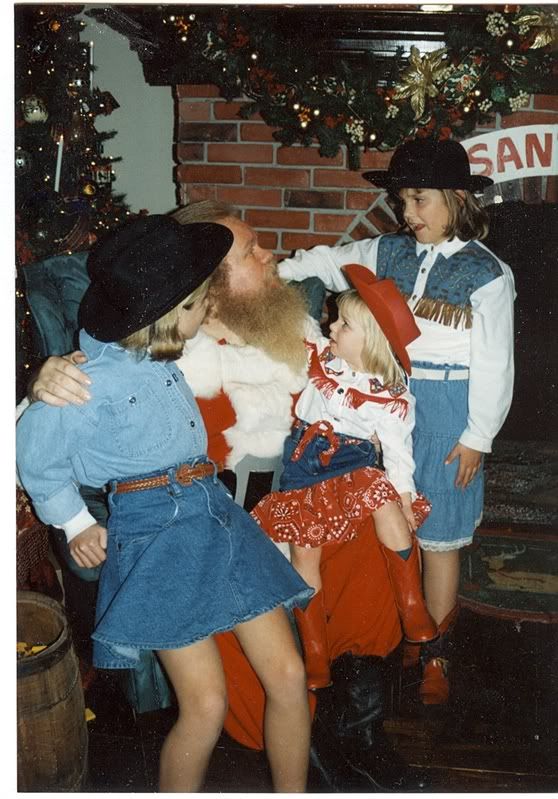 This is what Texas does to you...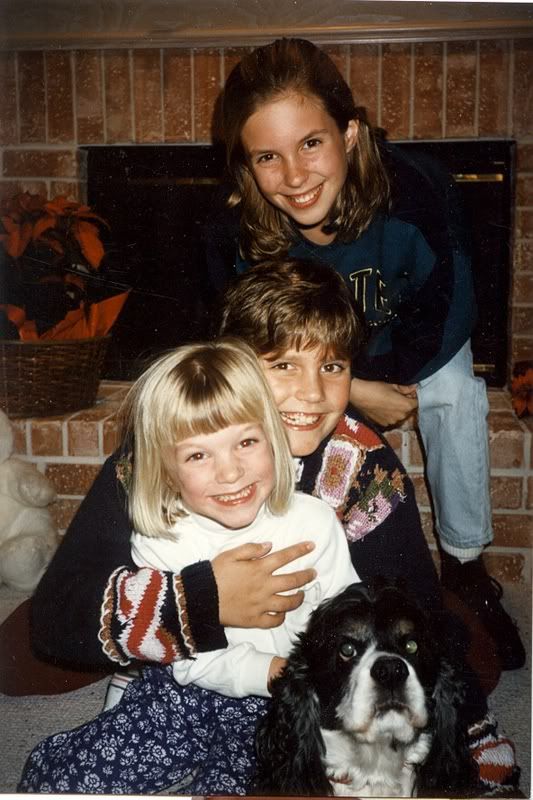 Holy cow. Look at that haircut! Product of being born and raised in the 80s/90s I suppose...
The haircuts just keep getting worse...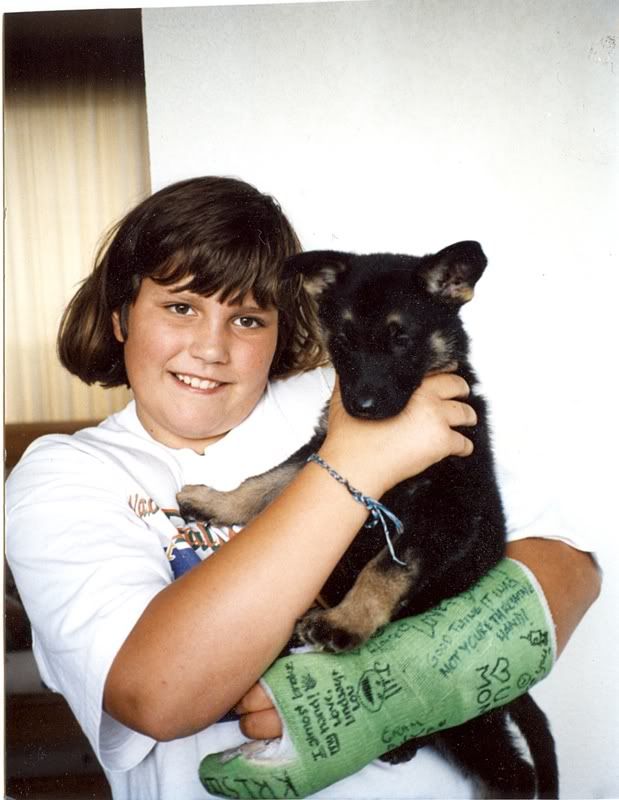 Well there you have it. My life in a nutshell. So happy birthday to me. Who knows what kinds of pictures I'll have to post next year...